Top Down Products, Unique Motorcycle Products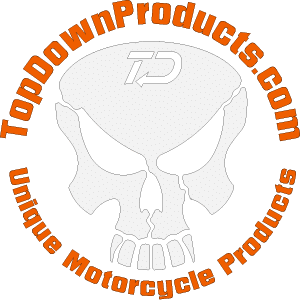 Products Born and Made in the U.S.A.
COVER YOUR UGLY NUTS!
For All Harley's including Hollow Axles on 2018-Present Bike and all BREAKOUT's and ROCKER's.
You have come to the right place. We have Axle Cover and Install Kits designed exclusively for your bike! Look no more. Choose from our selection of Axle Covers!
Kits are so simple it takes minutes to install and just as simple to remove. No removing, modification to your axle, or bike. Also, check out our install videos to see how the kits work!
STRETCH OUT AND RELAX WITHOUT HIGHWAY PEGS!!!
CUSTOM FRONT HEELBOARDS AND MATCHING REAR FLOORBOARDS
The Heelboard is an aftermarket Floorboard for Harley-Davidson Motorcycles. The Heelboard is designed with an integrated heel-rest and the appearance of the Floorboards can be customized.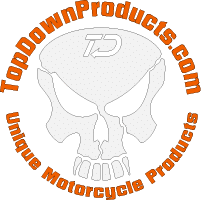 Mission Statement
To design and sell premium aftermarket motorcycle products that are distinctively unique, of the highest quality and that will exceed expectations at a reasonable price.
Services and Products
We are uniquely positioned as the originator of all aspects of the products we offer. We are the creator of the design, fabricator, and distributor of our own products. We are the single source of all products purchased from Top Down Products. Our products are a result of years in the motorcycle industry, both as a design and manufacturing company as well as countless years as a motorcycle enthusiast and avid motorcycle rider. All our products are "Born and Made" in the USA
Top Down Products are Made in the United States of America
Copyright 2020.
Top Down Products.
All rights reserved
Designed by
HubuMedia
https://www.facebook.com/TopDownProducts